A powerhouse combo of marine collagen, vitamin C & E, biotin, hyaluronic acid & algae that contribute to skin, joint, bone & gut health.
Perfect for those who want to improve their joint health or even the beauty conscious.
"Collagen has been a lifesaver for my ageing joints. I no longer wake up feeling stiff and achy, and I can now enjoy my favourite hobbies without worrying about discomfort."
Benjamin P.
Regular price
Sale price
£25.99
Unit price
per
Sale
Sold out
Ingredients

Marine Collagen (Fish), Capsule Shell: Hydroxypropyl Methylcellulose, Hyaluronic Acid (as Sodium Hyaluronate), Seaweed Ascophyllum Nodosum, Vitamin C (as Ascorbic Acid), Vitamin E (as D-Alpha Tocopherol Acid Succinate (Soya)), Biotin (as D-Biotin), Bulking Agent: Rice Bran.
Free Shipping

We'll ship your order via Royal Mail within 1 working day (don't worry, we'll email & let you know).

If you're in the UK, your order will be delivered between 2-4 working days.
Money-back Guarantee

Yep, we know you might be thinking, 'but what if I don't like it?' Don't worry, we gotchu. Try it out for 60 days & see how it goes for you. If you don't fall in love with it (which will be pretty hard), just send us an email to hello@essoma.com & we will issue you a full refund.
View full details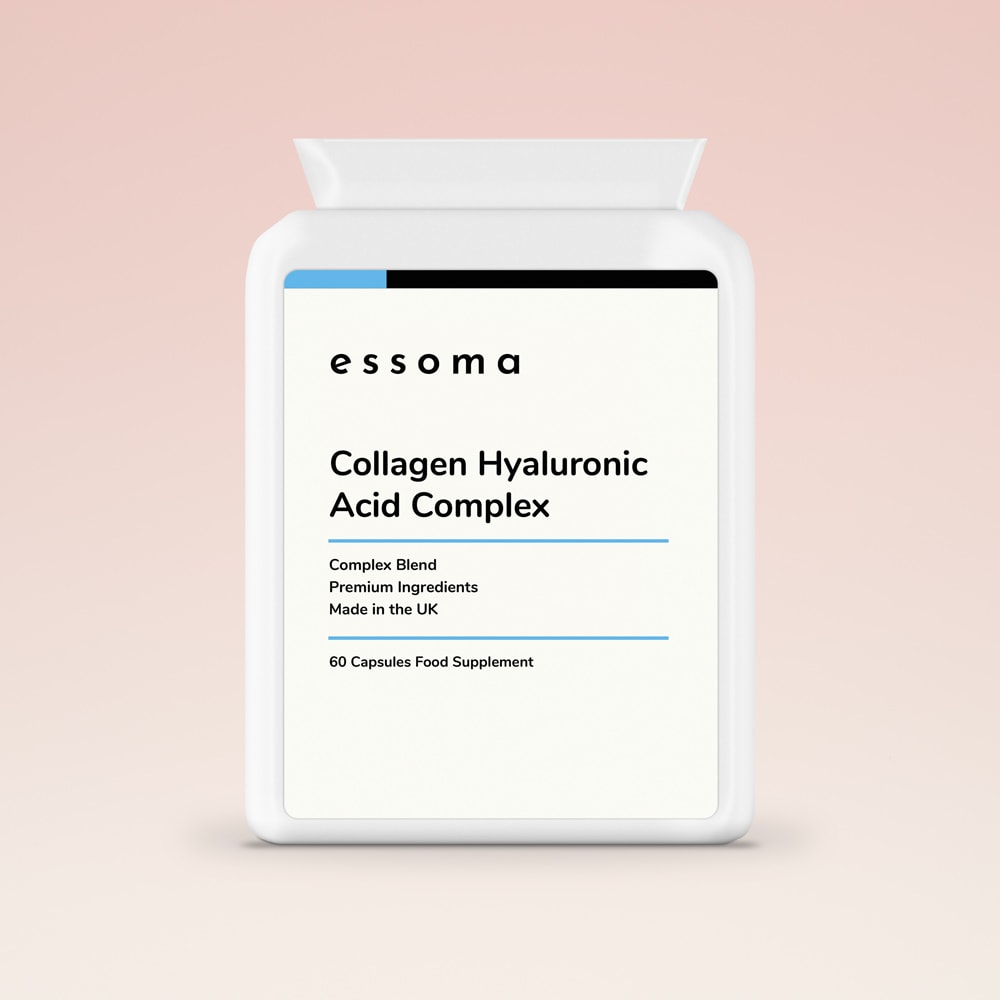 Made In The UK

Trustworthy supplements made locally.

60 Day Money Back Guarantee

Peace of mind, in case you don't love them.

Follows GMP Standards

Adheres to strict rules to ensure only the best.

Free Shipping

Fast & free shipping for all UK orders.

Complex Blend

Quality ingredients combined for optimal results.

Premium Ingredients

Potent extracts that your body will love.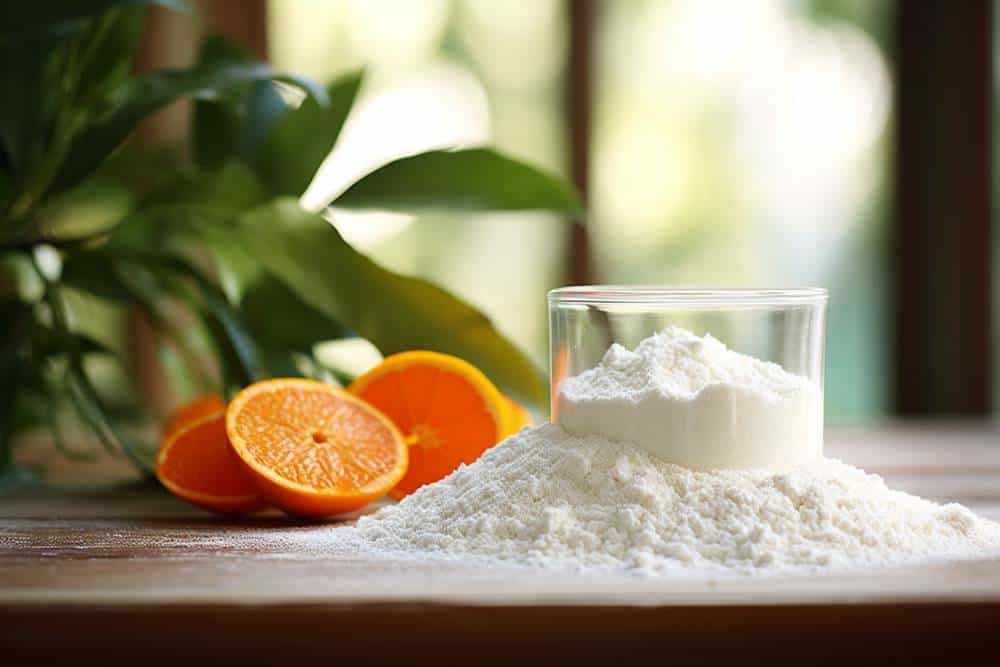 Full O' Goodness
Combining collagen with hyaluronic acid, algae & vitamin C creates an optimal blend for overall joint & bone health.
Collagen provides essential support for joint health, bones, & connective tissues.
Hyaluronic acid, known for its hydrating properties, enhances collagen's benefits by lubricating joints for increased flexibility.
Adding vitamin C to the mix further boosts collagen synthesis, promoting tissue repair and aiding in the absorption of these nutrients.
Together, they promote healthier joints with increased flexibility & reduced pain whilst preventing further cartilage damage.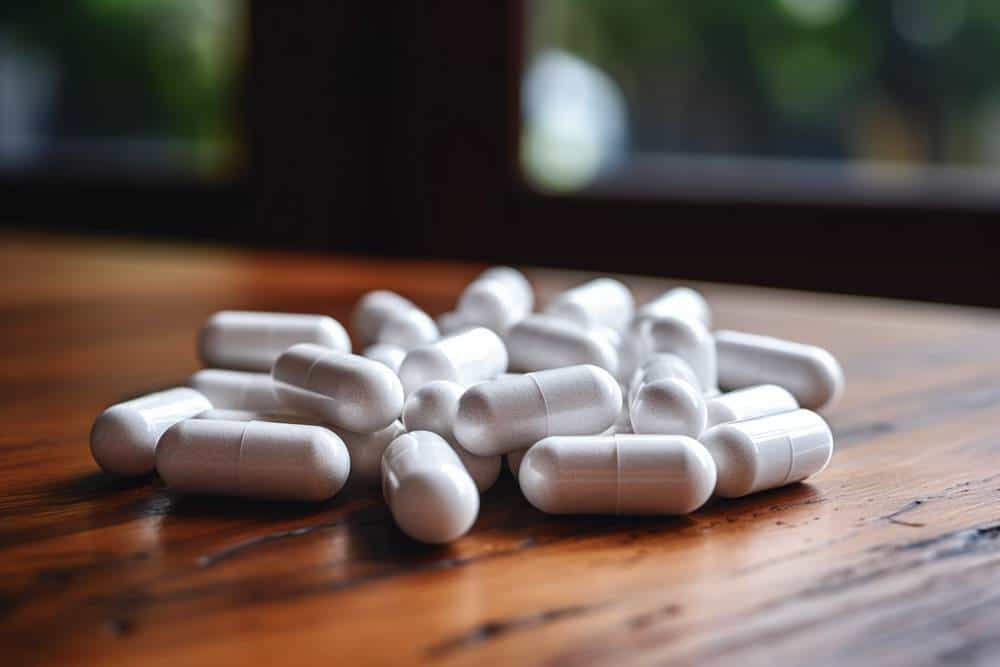 Quality Ingredients
Marine Collagen - 1.5x Better absorption & amazing at preventing the wear n tear of your joints for more flexible, pain-free movement.

Hyaluronic Acid - Increase the density of synovial fluid (the fluid around your joints) to reduce cartilage damage & relieve pain from the rubbing of joints.

Algae & Vitamin C
Iodine rich algae that's also great at reducing inflammation, whilst vitamin C contributes to the production of collagen in the body.
What's inside?
The good stuff & nothin' but the good.
Bone & Cartilage Health

Collagen is key when maintaining the integrity & strength of our bones especially when, as we age, production decreases, leading to aches & pains from worn out cartilage.

Improves Joint Flexibility

When our joints are kept healthy with collagen, flexibility restores & the joint starts to move more freely with less pain.

Heart Health

Not only is collagen great for joints, but it also adds structure to the arteries. This reduces artery stiffness to keep blood flowing to and from your heart.

Gut & Skin Health

Supports a healthy bacterial balance in your gut microbiome & improves skin elasticity. As you can tell, collagen is present in our entire body - hence why it's so important to maintain.
Maximise Your Joint & Bone Health
Collagen production goes down as we age, so slow it down before it gets any lower to support your joint mobility, cartilage health & relieve those aching knees.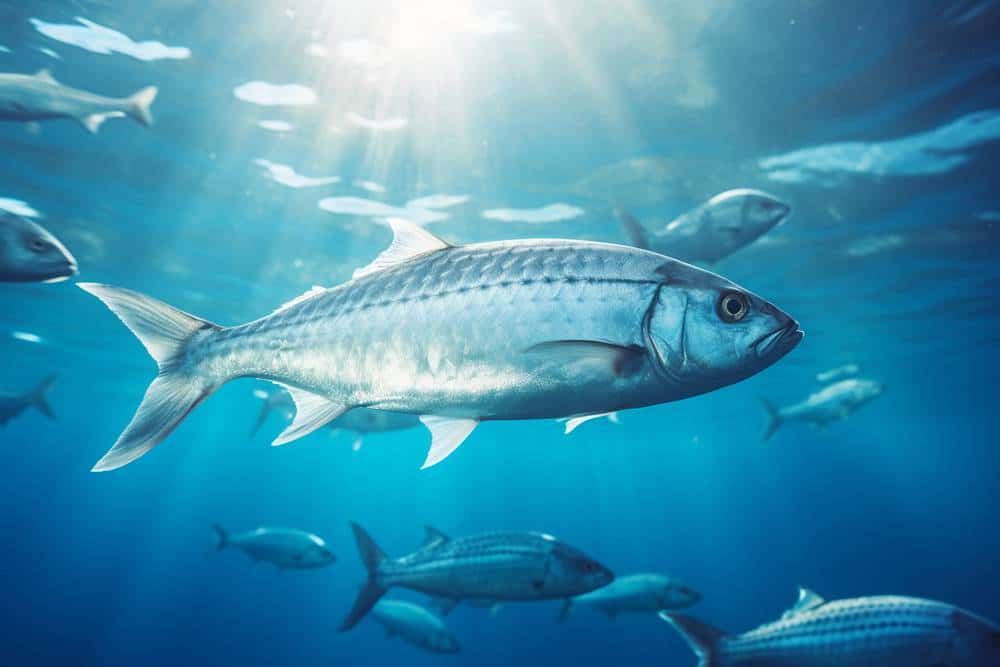 Marine Collagen
A major component of cartilage & bone tissue, supplementing with collagen will help to prevent cartilage & bone degeneration.
Marine collagen also absorbs 1.5x more easily than bovine collagen, meaning you get more out of every mg compared to most collagen supplements.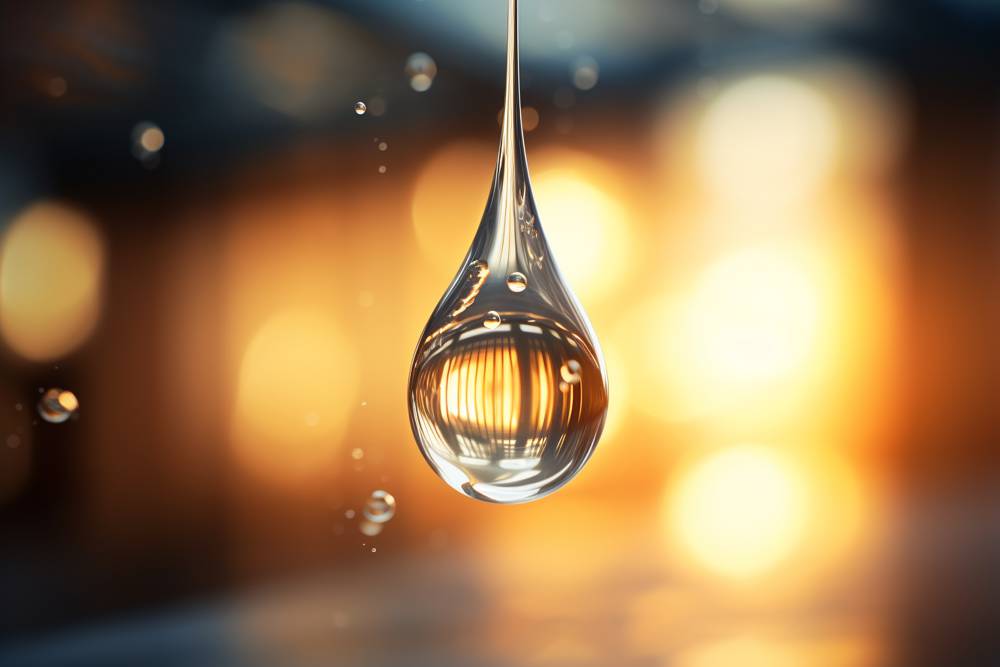 Hyaluronic Acid
Hyaluronic acid (HA) is a natural substance that is found in the body, particularly in the skin, eyes, & joints.
As a supplement, HA is commonly used to promote skin health & improve joint mobility.
Algae & Vitamin C
Algae is a rich source of vitamins, minerals, & other nutrients (such as iodine) & has several potential health benefits including thyroid support & reducing inflammation.
Vitamin C is an antioxidant that can help boost the immune system, promote skin health, and supports the synthesis of collagen production in the body.
Why We're Better
The Difference
| essoma | Others |
| --- | --- |
| Easy To Absorb Marine Collagen | ✖ Lower Absorption Bovine Collagen |
| 22% Of Your Daily Iodine | ✖ No Iodine |
| 50mg Hyaluronic Acid | ✖ No Hyaluronic Acid |
| Non GMO | ✖ GMO Ingredients |
| Made In The UK & 60 Day Guarantee | ✖ Made In China & No Refunds |
5 Star Reviews
"I've been using this collagen supplement for a few months now, and I can already feel a difference in my joints. The stiffness and discomfort I used to experience have reduced. My knees, in particular, feel more flexible, allowing me to enjoy my morning walks pain-free."

Emily J.

"As an avid gym-goer, my joints often felt sore after intense workouts. Since I started taking this product, my recovery time has improved. My knees and shoulders feel more supported, and I can push myself harder without worrying about joint pain."

Noah W.

"I've struggled with joint discomfort for years due to my active lifestyle and age. A friend recommended this collagen supplement, and I'm so glad I gave it a try. After just a few weeks, I felt a noticeable improvement in my knees and elbows. I can now enjoy my favourite activities, like hiking and gardening, without the constant ache."

Ava M.

"I suffer from occasional joint stiffness, especially during colder months. Since adding this collagen supplement to my daily routine, the discomfort has definitely reduced. I've also noticed that my skin looks better too, which is an unexpected bonus! I'm thrilled with the joint benefits of this collagen supplement."

Lucas R.
Try It Out For 60 Days
We know it can be daunting to try something new, especially something which takes time to kick in. That's why we have a 60 day guarantee, that gives you enough time to give us a chance without feeling like you've been tied down. If you're not happy by the end of the 60 days, you can email us & we'll issue you a full refund.
FAQ
What are the ingredients?

Marine Collagen (Fish), Capsule Shell: Hydroxypropyl Methylcellulose, Hyaluronic Acid (as Sodium Hyaluronate), Seaweed Ascophyllum Nodosum, Vitamin C (as Ascorbic Acid), Vitamin E (as D-Alpha Tocopherol Acid Succinate (Soya)), Biotin (as D-Biotin), Bulking Agent: Rice Bran.
How many capsules should I take per day?

We recommend taking just 1 capsule per day with food & water. Do not exceed the recommended amount.
Is it vegan & vegetarian friendly?

Our collagen complex is made from marine collagen (fish) vs bovine collagen (beef), so this isn't suitable for vegan or vegetarians but it is safe for pescetarians.
How big are the capsules?

In fancy terms, they're size 00. For something that's a little easier to picture if you're not a capsule connoisseur, 23.4mm in length.
What's so special about marine collagen?

Marine collagen has a smaller molecular weight than bovine collagen, which makes it more easily absorbed & utilized by the body.

It's also higher in Type 1 collagen, which is the most abundant type in the body.

It's also considered a more sustainable option, as fish are generally more abundant & have a smaller environmental footprint than cows.
What is your return policy?

Try it out for 60 days & if you're not happy for any reason, just drop us an email & we will issue you a full refund.
When will my order be dispatched to me?

We know you're excited, that's why we ship your order out in just 1 working day.